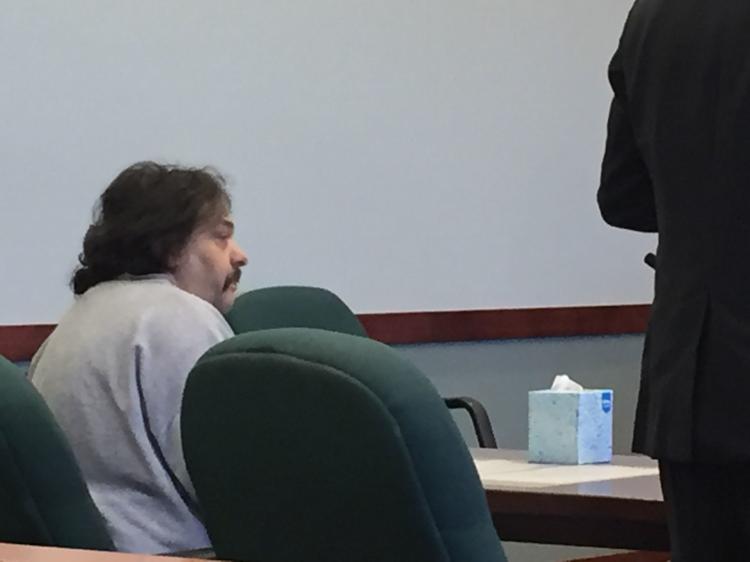 A Clover Street man who pleaded guilty in May to having sexual contact with a 13-year-old in 2013 was sentenced on Tuesday to serve four years in prison.
Frederic Chris Fleur Jr., 49, was arraigned in November 2016 in Rutland criminal court on a felony charge of aggravated sexual assault on someone younger than 13 and sexual assault on a person younger than 16.
On Tuesday, Fleur entered into a plea agreement under which he was sentenced for the sexual assault charge while the aggravated sexual assault charge was dismissed by the state.
In addition to a prison sentence of four to 16 years, Fleur will be required to be listed on the Vermont Sex Offender Registry for the rest of his life.
Fleur has about 760 days credit for time he has served in prison as of Tuesday.
Peter Bevere, the chief deputy state's attorney for Rutland County, said the plea agreement was created in consultation with the teenager who had made the accusations against Fleur. The teenager did not want to come to court or testify, Bevere said.
"He didn't want to take any chance that this could have an effect on the steps he's taken to move forward with his life," he said.
According to Bevere, there have been indications that Fleur has not accepted responsibility for the crime, which could prevent him from being treated in prison and released after four years.
Attorney Dan Stevens, who represented Fleur, said he had participated in interviews conducted by the Vermont Department of Corrections to prepare a pre-sentence report.
"I wouldn't characterize Fred as not taking responsibility, more not being comfortable talking with people of the opposite gender, strangers, about a really sensitive topic. He did come in here and admit the facts and he's going to have to talk about that during his programming," Stevens said.
Bevere and Stevens asked Judge Thomas Zonay to accept the plea agreement.
"I just want to get past this, do what I have to do," Fleur said to the court.
Police began to investigate Fleur in September 2016 after a teenager, who was 16 at the time, told an assistant principal at Rutland High School that Fleur had molested him several times over the period when he was 7 or 8 and when he turned 13.
The teenager came forward after Fleur contacted him through social media. In the messages, which the teenager provided to police, Fleur asked if the boy was in Rutland and suggested he and the boy could spend time together again.
In one of the messages, Fleur asks, "Would u ever want to do it again?"
At the sentencing hearing, Zonay asked Fleur if he understood how his actions affected other people.
He pointed out to Fleur that his prison sentence could be lengthened if he didn't take responsibility for the crime to which he pleaded guilty.
Zonay said he was accepting the sentencing recommendation, in part, because he believed it was a lengthy sentence that served the goals of deterrence, punishment and incapacitation.
patrick.mcardle
@rutlandherald.com