After a four-month rebuild from the ground up, the McDonald's on South Main Street in Rutland opened its doors again recently.
"We had cars lined up down the street," said Sherree Harvey, director of operations. "We let people waiting outside to come in early because it was cold."
Upon entering, it appears as though you step into a futuristic fast-food joint in a metropolis in a trendy city, but a large mural of Rutland's cityscape reminds guests that they're still close to home.
Second-generation owner Charlie Coughlin, who owns eight McDonald's locations in Vermont and two in New Hampshire, said the renovations were a long time coming.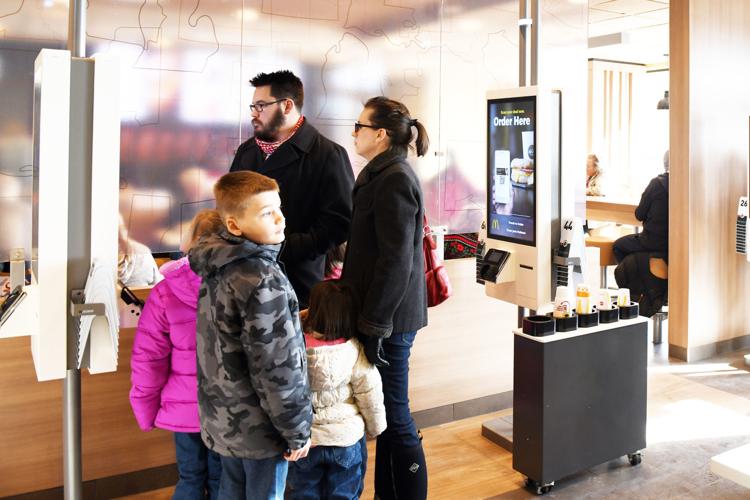 "I think it's great to change with the times," Coughlin said. "Our building was 45 years old."
Despite a decrease in size, Coughlin said new upgrades have increased efficiency, in production and energy.
"We're a lot better insulated now," he said.
Orders can be taken at touchscreen kiosks at the front for the tech-savvy McDonald's-goers, though there are still employees at the counter ready to take an order.
Guests who use the kiosk can have their food brought to their table, which Coughlin said is an effort to get more feedback from the customer.
"We're trying to be better with hospitality," he said.
Orders can now be made over the phone with a McDonald's app for pick-up or delivery via Uber Eats, a food delivery app run by the ride-share company.
Sarah Graham, of Pittsford, has been coming to McDonald's in Rutland since she was a child. She said the new restaurant is a lot cleaner.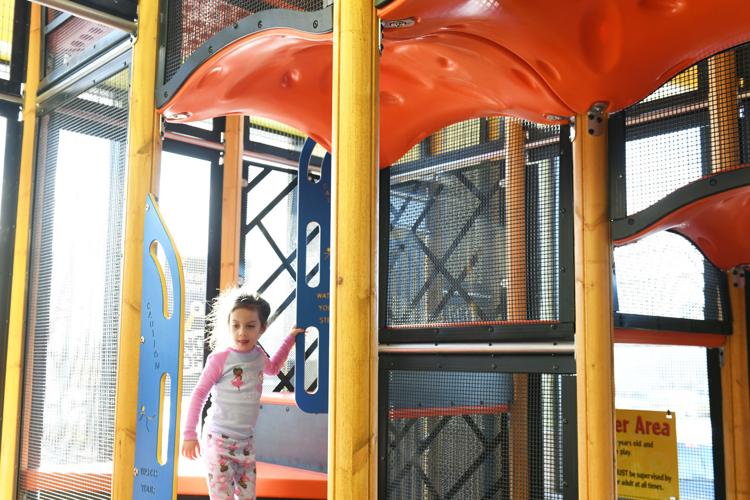 "It's easier to find my kid (in the play area)," she said, as her young daughter Isabella slid down the slide and played with friends during lunch.
Along with the technological changes, the restaurant also uses cage-free eggs, real butter, fresh meat in the quarter pounder and Vermont dairy products.
Coughlin said his new restaurant recycles and has infrastructure in place to keep food scraps out of the trash for upcoming state requirements.
The South Main Street location serves roughly 1,000 people a day, and has a staff of around 80, but Coughlin said he's looking to hire 20 more full- and part-time employees.
Part-time employees who work an average of 15 hours a week are eligible for $2,500 in tuition reimbursement per year.
robert.layman@rutlandherald.com